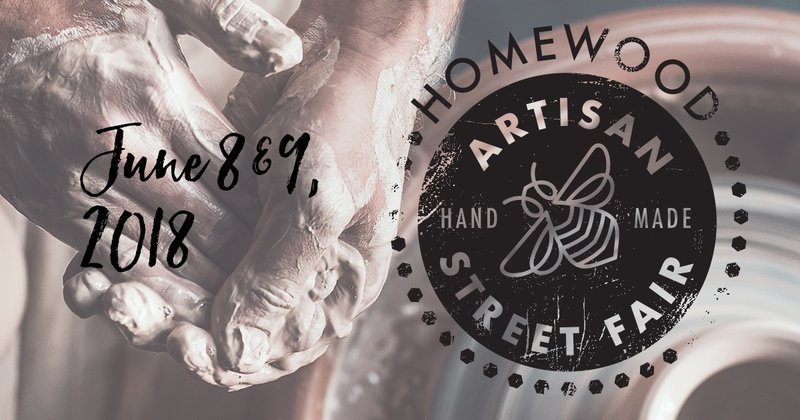 The Village of Homewood and Loulou Belle invite you to participate as a vendor in its 11th Annual Artisan Street Fair on Friday, June 8 from 4 to 9PM and Saturday, June 9 from 10 to 6PM.
This year we are reinventing the fair and bringing the focus back to the Artisan. The vibe is more organic with new music choices, local food and craft beers. This is the place to be to sell your goods! The Street Fair's reputation for one-of-a-kind artisans, handmade goods, upcycled, and vintage has landed Homewood on ABC,WGN, WBEZ, Chicago Tribune, and dozens of other family-focused publications and media outlets.The Fair is held in historic Downtown Homewood, a tree-lined street with unique boutiques, taverns, and restaurants to create a uniquely welcoming atmosphere for both artists and visitors. A minimum over 3000 people will walk through in the two days.. You won't want to miss the fun. Become a vendor at this year's Homewood Artison Street Fair.
Vendor Application, click here...